A personal selection of portraits & behind the scenes moments of a commercial film set for Keolis (multinational transportation company) and the advertising agency – Saint Gingembre.
This collection celebrates the great times I have had with a group of talented creatives during the seven days of filming.
I have been lucky enough to shoot the portraits of all the actors from the commercial, while they were at their best moment of the role-play.
Shot on Fujifilm XT-20.
Bordeaux, France.
Four episodes, four main actors. During February 2020 several ads created upon the pictures I took have been exposed on the public transport and in some agencies. Here's an example of one of it.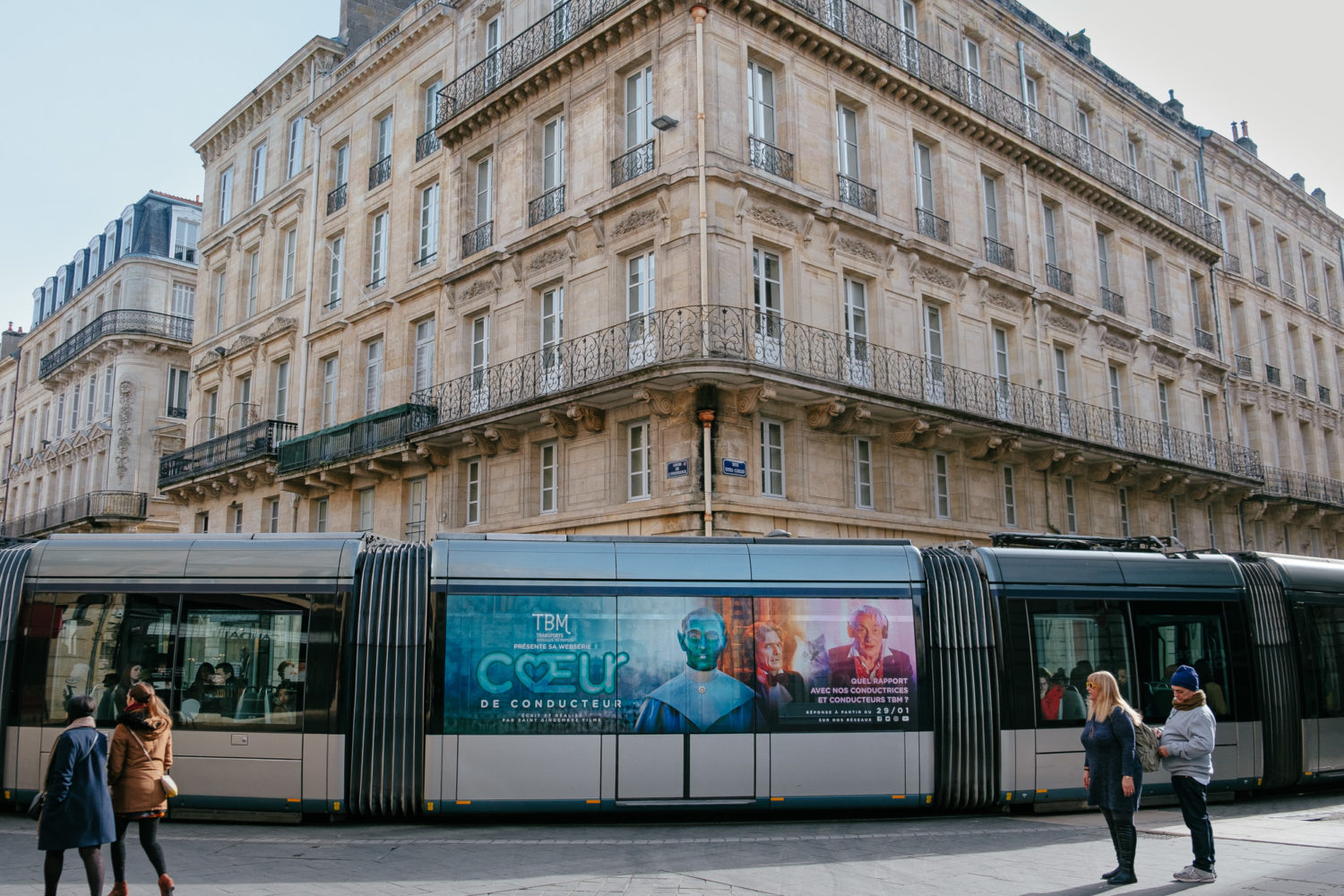 And some "making-of" moments.
On a film set like this, the value of behind the scenes content is huge. On the set everyone is focused on making the commercial. It is interesting to step back from the main production and capture the "another point of view". A different one of the main camera.
What inspired me the most were the people on set, surrounded by all the lights & decorations & cables. The seven days on set were about early starts and late finishes, a lot of caffeine, rush, preparation, rush again and hysterical laughs, at some point. Then the word "CUT" and a collective picture all together. Tired but happy.
For me, these pictures reveal the magic of hard working people, creating all together an imaginary world. They are acting unreal situations and roles & sharing their real passion for their craft.
(not all the pictures are exposed here, send me an email if you are interested to see more)
All the series are available on the Facebook page of St Gingembre.